Willing to break into the Russian market?
Willing to find new business partners?
Willing to increase your sales?
Exhibit at FASHION INDUSTRY International tradefair!
Who visits?
Each season FASHION INDUSTRY is visited by over 10 000 fashion specialists, including over 5 000 shop owners and retailers, wholesalers, designers, importers and distributors of fashion garments, fashion mass media from Russia and CIS countries.
PROFESSIONAL VISITORS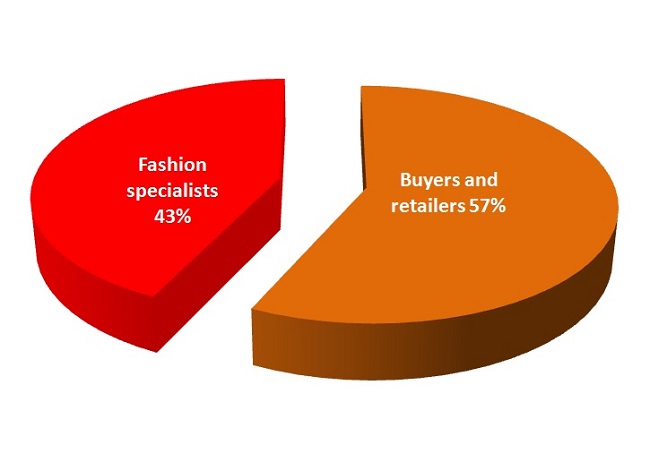 VISITORS BY REGIONS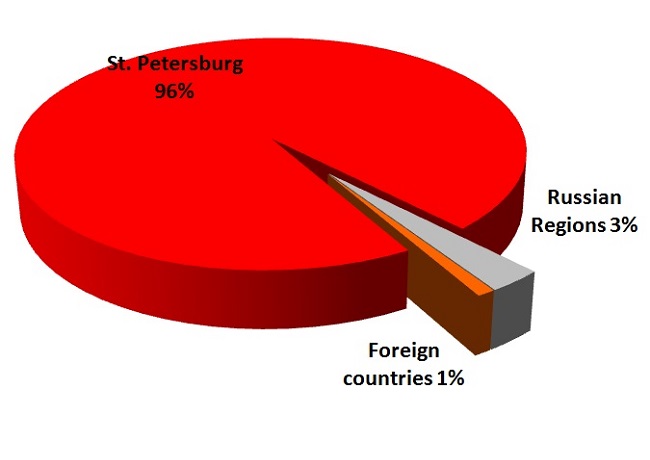 Marketing services
We are interested in your successful participation in FASHION INDUSTRY and are ready to offer you additional services for Extra promotion of your company
Participation in Fashion Catwalks gives you a good opportunity to present new collections and get an important feed-back from fashion specialists.
An extensive advertising campaign of FASHION INDUSTRY ensures exclusive attention of fashion specialists to tradefair participants. 
Training and experience exchange
We suggest you to take part in intensive Business Programme of FASHION INDUSTRY which includes specialized conferences, seminars, workshops and competitions.
Participation in Business Programme events ensures professional growth of your employees and helps you to develop a successful strategy to increase your sales according to the current situation on Russian fashion market. 
Application Form
Job Fair
Job Fair "Valuable staff for fashion industry" helps to establish a dialogue between job seekers and employers in the field of fashion industry. Job Fair is:
contacts with the HR-specialists of the leading fashion companies;
individual consulting on job search;
extensive database of resumes;
recommendations for staff recruitment.
At a special stand you can leave your resume or open position description. FASHION INDUSTRY is a place where an employer finds his employee and the applicant - his job.
Daily from 11: 00 till 17: 00.
Business Center
At the Business Centre visitors are welcome to organize seminars and presentations, take on negotiations with business partners, use office equipment. You can also take part in training activities held at Business Centre during the Tradefair which will help you to be up-to-date with the latest technologies of fashion industry, exchange with professional experience and realize the potential of your company.
Fashion Catwalks
Daily Fashion Catwalks organized at the main podium of the Tradefair present new clothing and accessories collections of up-coming season to buyers and visitors. This both advantageous activity is in a great demand as for exhibitors as for buyers. Manufacturers demonstrate the benefits of products and convince buyers to make orders directly at the exhibition while buyers find new collections to their stores which are supposed to be in demand for customers.
Each show involves 10-15 companies. Each participant presents 6 looks.
Daily at 12:00 and 14:00 (exept 13th October)
Floor plan (Autumn 2018)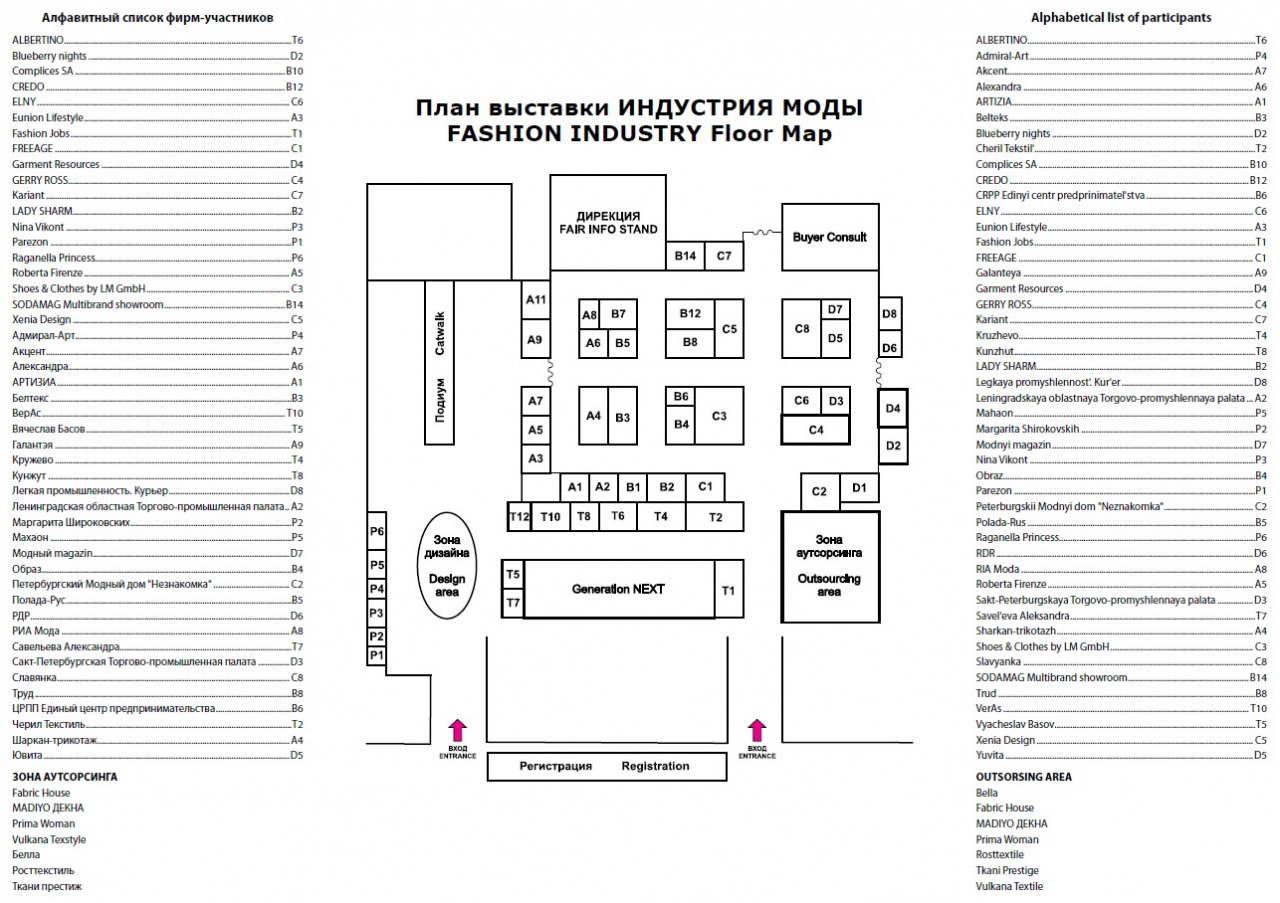 Stand Construction
Our team is ready to construct for you exhibition stands of all kinds, styles and trends. Creative design of the exhibition space helps you to make a unique project that reflects particular characteristics of your business and attracts more visitors to your stand. Our own modern exhibition equipment allows us to make you different advantageous offers.
Details are on the website: www.ortexpo.ru