Willing to update your assortment?
Going to open a fashion store?
Looking for new suppliers and manufacturers?
Take part in FASHION INDUSTRY tradefair!
Exposition structure
Exhibitors of the Tradefair offer to professional visitors a wide range of production - from fabrics and fittings to ready-to-wear garments. Up-coming collections are presented by over 250 companies from 15 countries.
EXPOSITION STRUCTURE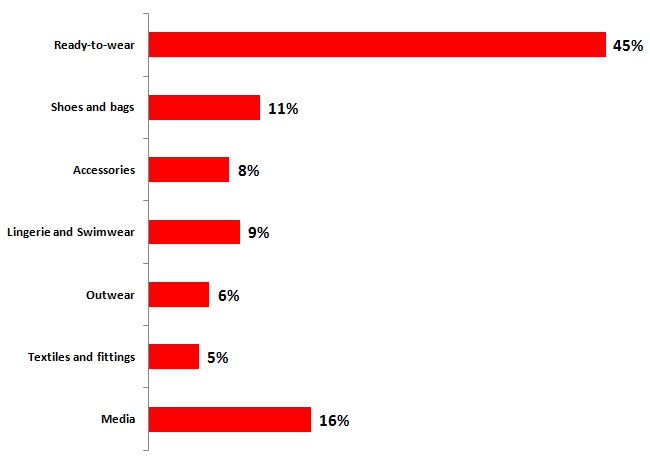 EXHIBITORS BY REGIONS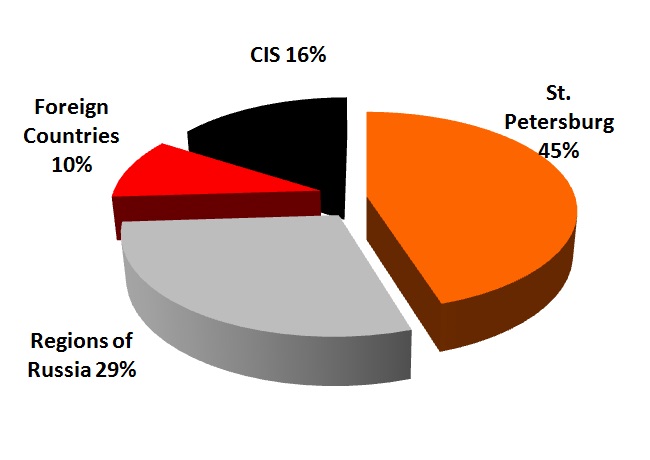 FASHION TRADEFAIR provides you with a good opportunity to conclude direct treaties with fashion suppliers and manufacturers as well as ensure the quality of purchased goods.
Exhibitors list
Buyers Programme
The concept of FASHION INDUSTRY is focused on work with retailers and wholesale buyers. Our team is constantly create new and extend existing Buyers Programmes to improve the efficiency of your work at the tradefair.
We are ready to provide you with all necessary information about the participants and arrange in advance interesting appointments with potential partners. Subscribing our newsletter you will be up-to-date with events and new projects of FASHION INDUSTRY.
Fashion Catwalks daily organized at the main podium will present you new collections of up-coming season.
You are also welcome to use the services of a Business Center where it is comfortable to take on negotiations, get necessary information about the exhibition and use office equipment.
Register now to get you entrance ticket free-of-charge!
Training and experience exchange
Intensive Business Programme includes practical conferences, seminars, workshops, and professional competitions.
Famous fashion experts provides you with useful information regarding start up of a fashion retail store, HR managements, fashion assortment policy and other important questions on fashion industry.
Knowledge and recommendations got during the Tradefair could be put successfully into practice even the next day.
Job Fair
Job Fair "Valuable staff for fashion industry" helps to establish a dialogue between job seekers and employers in the field of fashion industry. Job Fair is:
contacts with the HR-specialists of the leading fashion companies;
individual consulting on job search;
extensive database of resumes;
recommendations for staff recruitment.
At a special stand you can leave your resume or open position description. FASHION INDUSTRY is a place where an employer finds his employee and the applicant - his job.
Daily from 11: 00 till 17: 00.
Business Center
At the Business Centre visitors are welcome to organize seminars and presentations, take on negotiations with business partners, use office equipment. You can also take part in training activities held at Business Centre during the Tradefair which will help you to be up-to-date with the latest technologies of fashion industry, exchange with professional experience and realize the potential of your company.
Fashion Catwalks
Daily Fashion Catwalks organized at the main podium of the Tradefair present new clothing and accessories collections of up-coming season to buyers and visitors. This both advantageous activity is in a great demand as for exhibitors as for buyers. Manufacturers demonstrate the benefits of products and convince buyers to make orders directly at the exhibition while buyers find new collections to their stores which are supposed to be in demand for customers.
Each show involves 10-15 companies. Each participant presents 6 looks.
Daily at 12:00 and 14:00 (exept 13th October)
Floor plan